A Framework for Allied Ophthalmic Training Programs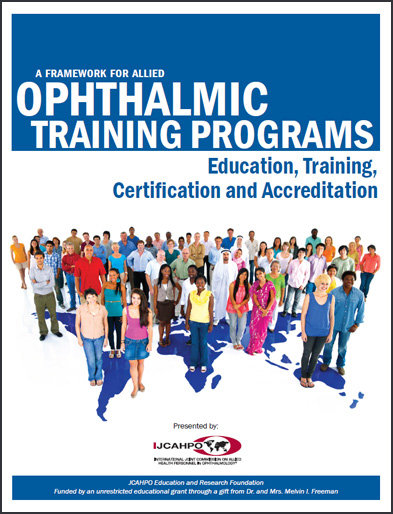 Introducing "A Primer on Ophthalmic Medical Assisting: Education, Training, Certification, and Accreditation." This much long-awaited publication is a critical brochure that is of great need and interest in the ophthalmic profession.
The Primer will be used to help organizations worldwide in starting an ophthalmic assisting training program, understanding the role and differences of certification, licensure and accreditation, and to provide a quick tool for reviewing curriculum and certification examination content.
Lynn Anderson, PhD, CEO of JCAHPO says "This Primer can be used as a 'workbook' for starting a training program with its checklist feature used as a 'resource tool'. It also acts as a swift resource for links to other important organizations in the USA and Canada."
Download Documents